On the afternoon of October 13th, a new session of Jianwei Open Class was held in the conference room of Shanghai Jianwei Law Firm. The video account of "Jianwei Lawyer" was broadcast live online simultaneously. Attorney Lin Jing, the head of the Double Carbon & ESG team of Jianwei Law Firm, and Liu Chunlei, the principal of "Qingyue ESG", jointly conducted this Jianwei open class and led everyone to understand and explore ESG. Some guests and students from the industry and lawyers from Jianwei attended the meeting on site. Mr. Qu Weifeng from Leverage also attended the meeting and discussed ESG with everyone. Another 1,188 people participated in the study online.
Since my country put forward the goal of achieving carbon neutrality by 2060 in September 2020, the business community has paid more and more attention to the evaluation of the environmental, social and governance (ESG) of enterprises. Since 2021, the China Securities Regulatory Commission, the China Banking and Insurance Regulatory Commission, the State-owned Assets Supervision and Administration Commission of the State Council, the Shanghai Stock Exchange, and the Shenzhen Stock Exchange have intensively issued various ESG-related rules. Ratings are also closely related to an enterprise's financing ability and competitiveness in the financial market.
In the class, everyone discussed what ESG is, why and how to carry out ESG compliance, CSRC's mandatory disclosure requirements for ESG compliance risks, CBIRC's ESG compliance risk requirements, GRI, Hong Kong Stock Exchange and other ESG compliance. Compliance risk disclosure requirements, describe the classification of ESG compliance risk topics, ESG compliance risk inquiry channels, and put forward many effective suggestions for ESG compliance risk management. In the interactive communication session, the two speakers answered questions and discussed ESG-related professional issues raised by the on-site students.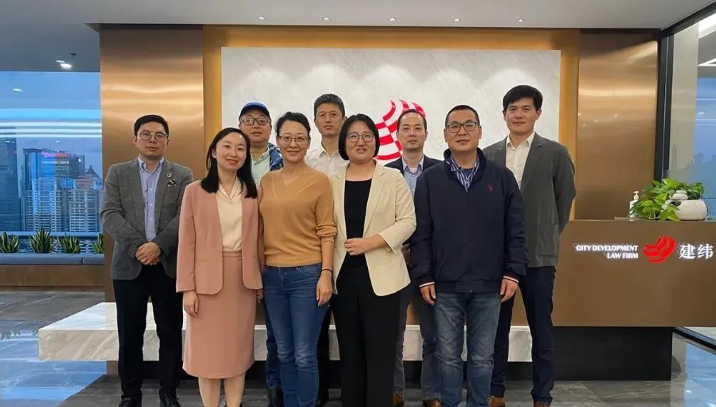 Finally, the Jianwei Open Class ended successfully in the warm applause of the scene. The purpose of this ESG open class exchange is to build an ESG exchange and learning platform. Through online and offline publicity, it will promote ESG to be known to more people, and it will also promote green development during the "14th Five-Year Plan" period, and in-depth implementation of new development concepts and high-quality development. Strategic contribution to the professional strength of Jianwei lawyers.
Leverage is a clean, transparent and responsible third-party supply chain management service company. Leverage is also a certification agency of China Certification and Accreditation Administration (CNCA-R-2020-707) and China National Accreditation Council for Conformity Assessment (CNAS IB 0605). Has been committed to promoting the sustainable development of enterprises and society. We can provide enterprises with ISO37301 compliance management system certification and other related services, such as ESG strategic consulting, ESG report preparation, ISO management system certification, organizational carbon accounting, etc. We hope to help enterprises implement compliance management, reduce various business risks, and improve corporate reputation and image through our services.
ISO Management System Certification | Service Certification | Product Certification | Product Inspection and Testing Service | Enterprise ESG Strategy Consulting | ESG Report Preparation | OCI Marine Plastic Recycling Certification | Carbon Verificaion for Enterprises | Carbon Footprint Verificaion for Product | Carbon Neutrality Project Customization
If you want to know more information, please contact us:
■ Shanghai :
Leverage Limited (Shanghai) Co., Ltd.
Address: Room 402, No 2. Building, No .1328, Hengnan Rd, Shanghai, China
Phone: + 86 21 64067720
Email: cs@leveragelimited.com

■ Hongkong :
Leverage Global Limited
Address: Room 1318-19, Hollywood Plaza, 610 Nathan Road, Mongkok, Kowloon, Hong Kong
Phone: + 852 9045 0526
Email: info@leveragelimited.com