On November 5, 2022, at the sub-forum of "Practice Global Development Initiatives and Build World-Class Enterprises" of the 5th Hongqiao International Economic Forum, the United Nations Global Compact officially released the GDI for SDG pilot project, uniting companies from all over the world to practice Implement global development initiatives and accelerate the realization of the 2030 Agenda for Sustainable Development. The first pilot project is committed to cooperation-based, innovation-driven, and action-oriented, bringing together the strengths of companies from all walks of life around the world to work together to alleviate marine plastic pollution and help transform a low-carbon economy.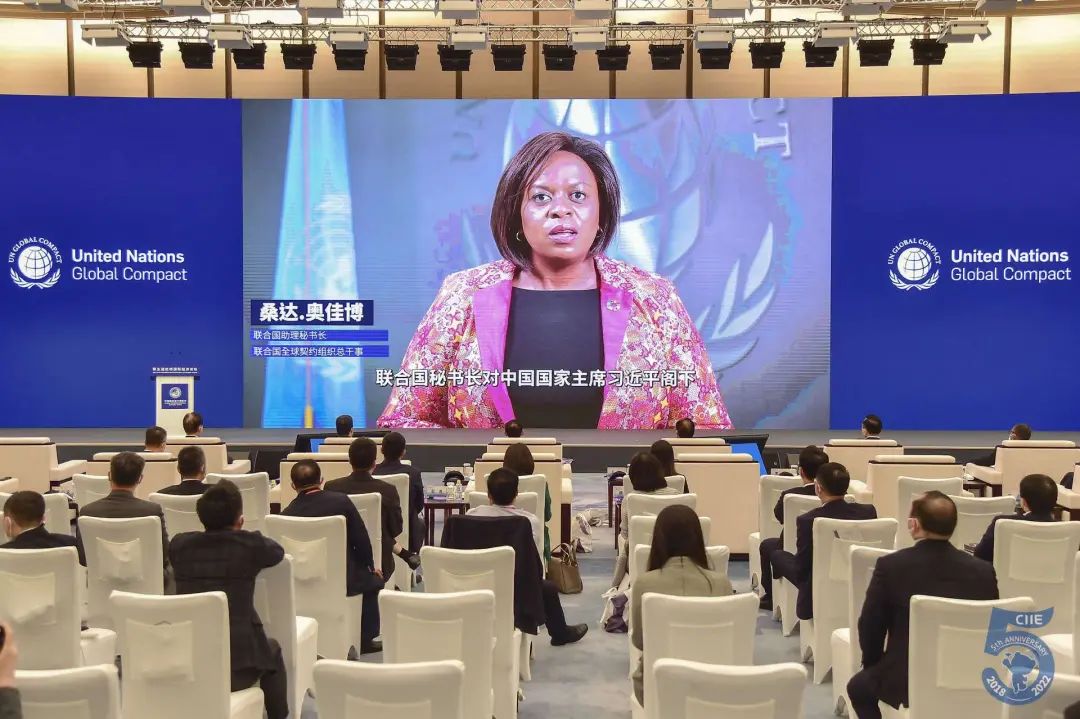 In recent years, more and more garbage has been thrown into the ocean, causing the death of a large number of marine life. The content of plastic particles in the ocean is also increasing. In October last year, the United Nations Environment Program (UNEP) released the latest assessment report "From Pollution to Solutions: Global Assessment of Marine Litter and Plastic Pollution". According to the report, there are still about 75 million to 199 million tons of plastic waste in the ocean, accounting for 85% of the total weight of marine litter. Without effective interventions, the annual amount of plastic waste entering aquatic ecosystems is expected to nearly triple by 2040, reaching 23-37 million tonnes per year.
Marine plastics may become a good source of recycled components, which can not only reduce waterway pollution, but also play a good role in guiding the healthy development of the economy, increase the recognition of recycled plastics, increase the market access rate of recyclable plastics, and thus contribute to the development of circular economy.
Oceancycle is a community-driven organization working to create solutions to ocean plastic pollution. Oceancycle marine plastic recycling certification aims to provide more transparency and traceability for ocean plastics, help manufacturers and brands make better and more sustainable choices in terms of raw materials, and at the same time enhance brand image and make more consumers are more willing to choose its products.
OceanCycle aims to eliminate new plastic in the ocean by 2030.
Ocean Plastics Recycling Certification (OCI) covers all stakeholders in the supply chain, including many manufacturers and brands, such as Herman Miller, HUM Nutrition, etc. To date, businesses using Oceancycle certified materials have recycled more than 23,150 metric tons of ocean plastic (equivalent to 926 million plastic bottles). (Data comes from the Internet)
OceanCycle Certification for Ocean Plastic Recycling
The purpose of OceanCycle is to clarify the requirements and standards for ocean plastic recycling and to ensure that companies follow proper chain-of-custody procedures in the collection, processing, labeling and transport of ocean plastic. OCI is suitable for verifying that a manufacturer or company has followed the correct chain of custody procedures when manufacturing products certified for ocean plastic recycling.
Standards and Requirements
Material Collection: Meets OceanCycle criteria in poorly managed waste areas or near shorelines (plastic waste recovered from within 50 kilometers (30 miles) of ocean shorelines in geographic areas lacking formal waste management.)
Ethical Sourcing & Human Rights: Post-consumer waste must be sourced from the country of origin; collected ethically (e.g. no child labor, remuneration for those involved in collection - up to local law)
Environmental Practices: Proper Disposal of Wastewater; Adhering to Standards for Managing Chemicals
Document Review: OceanCycle Traceability Must Be Compliant

Certification Application -- Contract Review -- Project Payment -- Audit Arrangement -- Rectification Period -- Certificate Release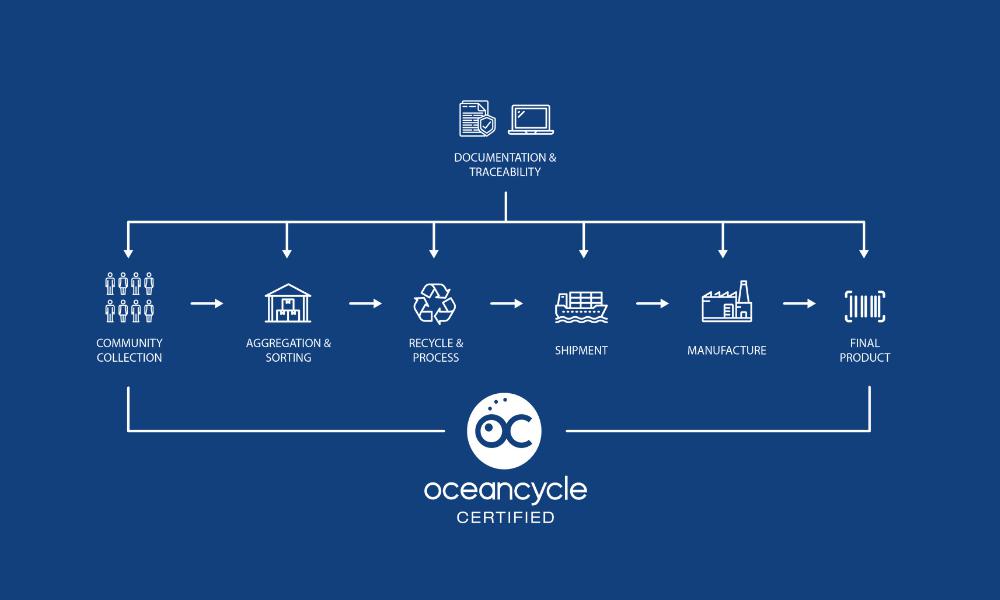 Leverage is currently the only authorized partner of Oceancycle in China. So far, it has provided OCI certification for many manufacturers and traders, covering many coastal cities such as Guangdong, Fujian, Ningbo, Shanghai, Qingdao, Dalian, and Taiwan.
At the same time, Leverage is also a certification body of China National Certification and Accreditation Administration (CNCA-R-2020-707), an inspection and certification body of China National Accreditation Service for Conformity Assessment (CNAS IB 0605), a member of UNGC United Nations Global Compact, and AWS International Sustainable Water A member of the environmental management organization, it has been committed to promoting the sustainable development of enterprises, society and the environment.
We are continuing to play a role in reducing global waste plastics. The Ocean Cycle marine plastic recycling certification has enabled more and more companies to use safely recycled, quality-assured plastics, while promoting the sustainable development of the circular.
Leverage will actively advocate through cross-industry partnerships, inspire enterprises to participate in practical actions, and make positive contributions to building a marine life community.
ISO Management System Certification | Service Certification | Product Certification | Product Inspection and Testing Service | Enterprise ESG Strategy Consulting | ESG Report Preparation | OCI Marine Plastic Recycling Certification | Carbon Verificaion for Enterprises | Carbon Footprint Verificaion for Product | Carbon Neutrality Project Customization
If you want to know more information, please contact us:
■ Shanghai :
Leverage Limited (Shanghai) Co., Ltd.
Address: Room 402, No 2. Building, No .1328, Hengnan Rd, Shanghai, China
Phone: + 86 21 64067720
Email: cs@leveragelimited.com

■ Hongkong :
Leverage Global Limited
Address: Room 1318-19, Hollywood Plaza, 610 Nathan Road, Mongkok, Kowloon, Hong Kong
Phone: + 852 9045 0526
Email: info@leveragelimited.com