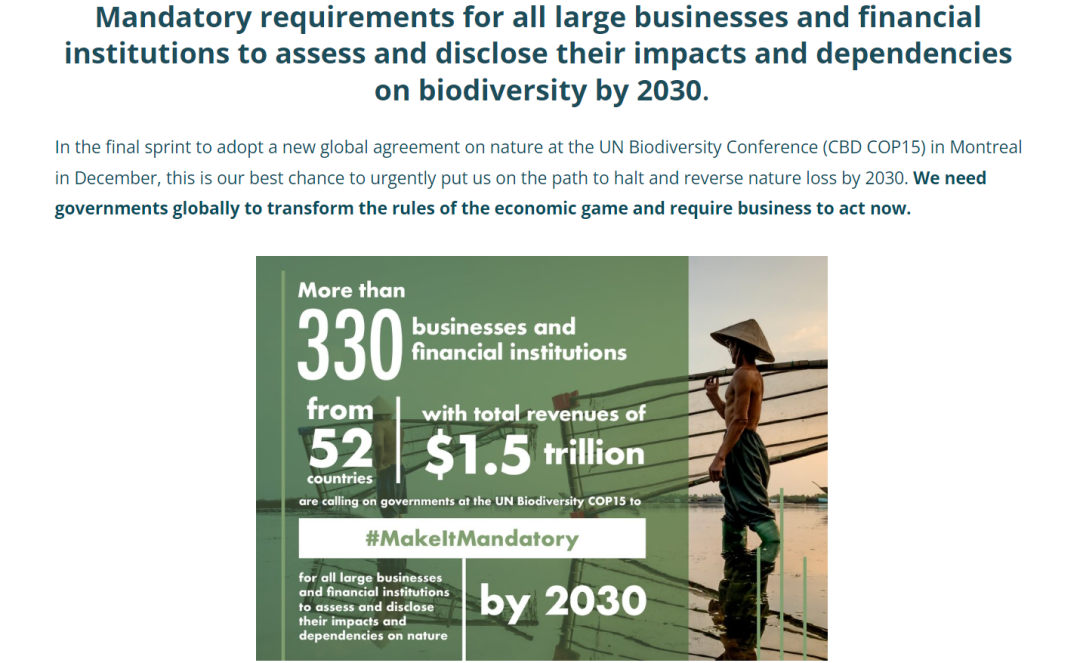 A few days ago, Leverage signed the Convention on Biological Diversity Conference of the Parties (COP15) Business Initiative on Mandatory Assessment and Disclosure of Nature to call for participants to the Conference of the Parties to Biological Diversity (COP15) , set up policies to mandate nature-related assessments and disclosures by 2030.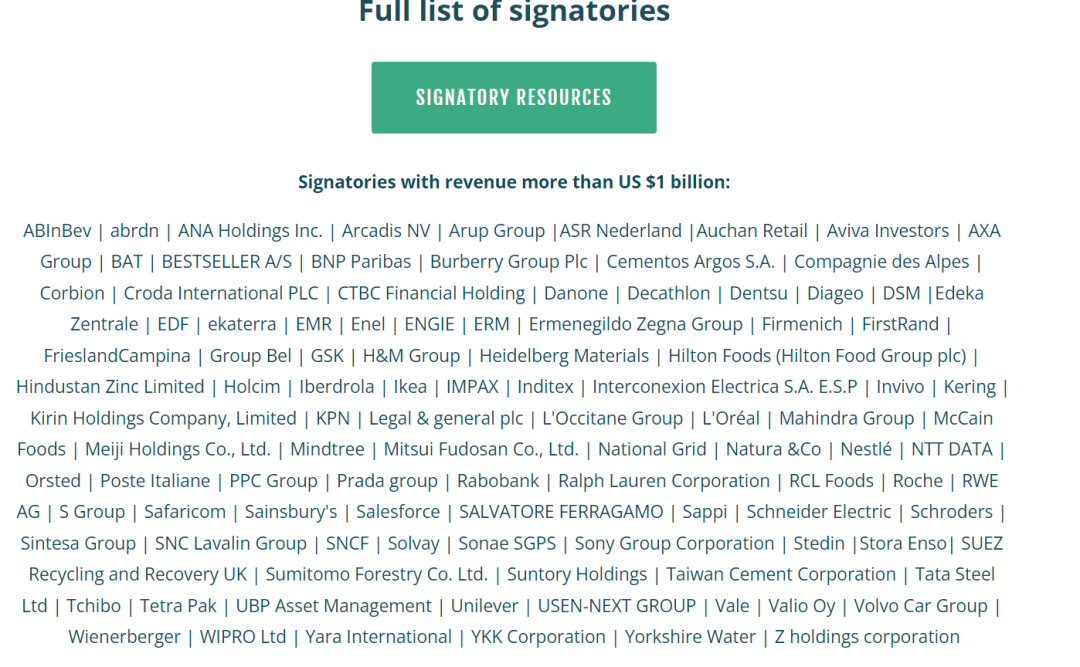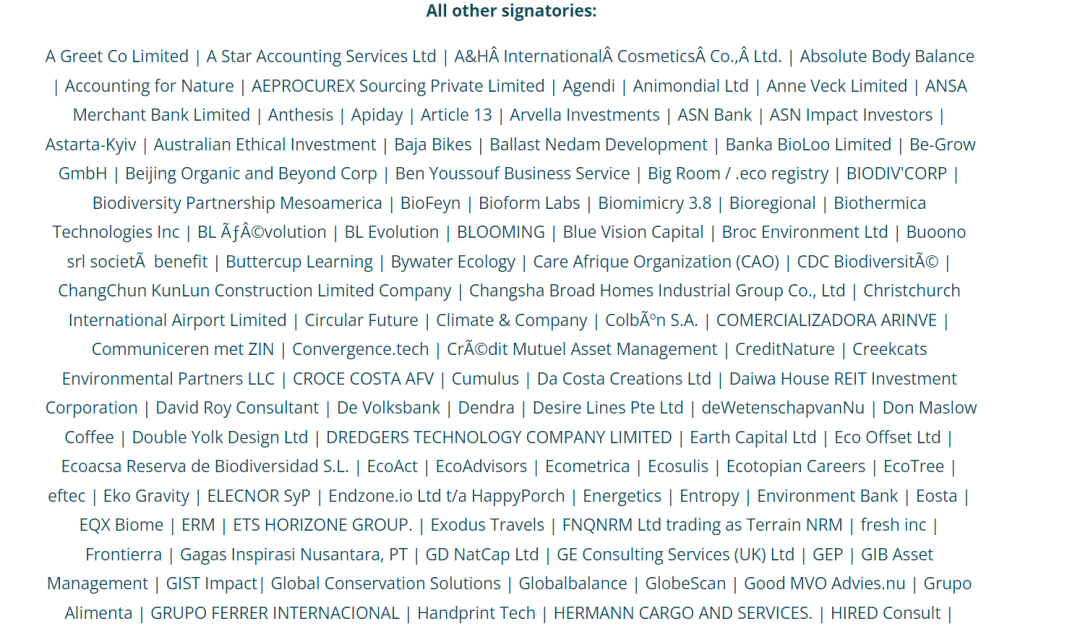 The fifteenth meeting of the Conference of the Parties to the United Nations Convention on Biological Diversity (COP15) is implementing the transformative Global Biodiversity Framework. We are now in the final sprint to help us achieve our Sustainable Development Goals (SDGs), achieve net-zero carbon emissions, promote prosperity and improve the well-being of people, especially the most vulnerable.
All businesses must realize that we must join hands and redouble our efforts to take the bright road of reducing negative impacts and increasing positive impacts by restoring and regenerating nature. Through the Natural Capital Protocol, Science-Based Targets Network (SBTN), Taskforce on Nature-related Financial Disclosures (TNFD) and other guidelines Documents, tools and methods, we must be ready now to move forward faster.
It is everyone's responsibility to protect the earth. We hereby call on all relevant parties to work together and take the following actions:
Assessing impacts and dependencies on nature

Disclosure of important information related to nature

Publicly commit to avoid and reduce negative impacts, prioritizing what matters most throughout business operations, value chains and portfolios

Change the strategy and model of the enterprise, restore the ecology and natural regeneration, and carry out multi-party cooperation at various levels of rivers, lakes and seas
The fifteenth meeting of the Conference of the Parties to the Convention on Biological Diversity (COP15) provided a once-in-a-lifetime opportunity to send a strong signal to businesses and financial institutions that the current approach to human development is short-sighted, economic development comes at the expense of the environment, and in the long run look, it's not worth the loss. Mandatory assessment and disclosure will level the playing field for businesses, enhance corporate responsibility, engage investors, empower consumer oversight, engage SMEs in supply chains, protect the rights of local residents and communities, and ultimately accelerate Economic Transformation.

But there is currently a lack of clear policies for companies and financial institutions to change their business models. The government lacks information on implementing economic transformation and tracking progress. Assessment and disclosure are critical first steps to action, but only mandates can make a difference.

Leverage answers the call to join other stakeholders in helping to successfully implement global agreements to protect nature.
To protect the environment and promote sustainable development, Leverage is in action.
Leverage, as a clean, transparent and responsible Chinese international third-party supply chain management service company, is a member of the UNGC United Nations Global Compact, UNEP United Nations Environment Programme LCI, a member of the Yangtze River Delta "Green and Low-Carbon Action Community", and LCA's full life cycle green management Member of professional committee, founding unit of CSRD China Responsible Supply Chain Data Platform, member of CCCA China Enterprise Climate Action and other organizations; a certification body accredited by CNCA National Certification and Accreditation Administration Commission, we can carry out environmental management systems such as ISO14001, ISO14064 , ISO14065, ISO14066, ISO14067, ISO14021 and other standards certification business; according to ISO, IPCC, national and local standards to provide customers with carbon neutrality related services, such as green supply chain review, organization carbon verification, carbon disclosure counseling, carbon neutrality Strategic consulting and program formulation, etc.
Leverage has also made a solemn commitment to the public to achieve carbon neutrality in operational emissions from 2026 (scopes 1 and 2); peak carbon emissions in 2028; and net zero emissions in 2030 (scopes 1, 2, and 3); At the same time, we also regularly disclose carbon neutrality progress.
In practicing the Convention on Biological Diversity, Leverage is always with you.
ISO Management System Certification | Service Certification | Product Certification | Product Inspection and Testing Service | Enterprise ESG Strategy Consulting | ESG Report Preparation | OCI Marine Plastic Recycling Certification | Carbon Verificaion for Enterprises | Carbon Footprint Verificaion for Product | Carbon Neutrality Project Customization
If you want to know more information, please contact us:
■ Shanghai :
Leverage Limited (Shanghai) Co., Ltd.
Address: Room 402, No 2. Building, No .1328, Hengnan Rd, Shanghai, China
Phone: + 86 21 64067720
Email: cs@leveragelimited.com

■ Hongkong :
Leverage Global Limited
Address: Room 1318-19, Hollywood Plaza, 610 Nathan Road, Mongkok, Kowloon, Hong Kong
Phone: + 852 9045 0526
Email: info@leveragelimited.com